Commercial Real Estate
Swope Lees
Chester County, PA Experts
Purchase. Sell. Lease. Invest.
Commercial Real Estate
Swope Lees
Chester County PA Experts
Purchase. Sell. Lease. Invest.
About Us
Your partner in progress
Swope Lees Commercial Real Estate, LLC is a commercial real estate brokerage and consulting firm that operates regionally in Southeastern Pennsylvania, with an emphasis in Chester County. It maintains regional, national, and international relationships through its affiliation with the CCIM Institute, the preeminent platform for commercial real estate networking, education, and technology. The professional services offered by Swope Lees include commercial real estate sales and leasing, market analysis, financial and investment analysis, and project-specific and market consulting.

Commercial Real Estate Sales and Leasing
Market Analysis
Site Selection
Investment Analysis and Sales
Lease Negotiation
Tenant Representation
Construction Advisory Services
Regulatory and Entitlement Advisory Services
Asset Analysis and Advisory Services
From the beginning, we felt comfortable giving you the authority to oversee the final chapter in our business careers. Although this closure is bittersweet it many ways, it also grants us the freedom to pursue other interests and pleasures. Swope Lees will be the first name we think of for any future real estate needs or requirements!
Chuck was very professional and thorough 100% of the time.
– Dan Wright / Treehouse World
Ed and I have worked together on several transactions. I have always been very pleased with the outcomes and professional way each transaction was handled. Communication and updates have always been great. I would recommended Ed to all commercial clients.
– Tom O-Neill / RE/MAX Town & Country
Nick did a good job on a tight time schedule and found me a space that fit what I needed and with cost in line. He also helped with some of the nuances of a new space that take some getting acclimated to.
– Dan Kennett / Colorado Food Products, Inc
Ed made the whole process very easy for me as the buyer. He was on top of everything I needed.
Being my first time leasing a property Nick made it extremely easy for me. He was available to answer all of my questions at various days and times of the week. Thanks for all your hard work!
– Michael Montebianco / Monte's Automotive 
I want to thank Nicole Lyddane for helping me facilitate the leases. She was an enormous help!
– Heather P. Reiffer / Historic Sugartown, Inc.
We needed to find a new property and move in a hurry. Chuck set up seven appointments in less than a week, took us on a whirlwind tour, and helped us get it all done in record time. Ten weeks after starting the search we've gone to settlement and taken possession of our new office building.
– Frank Jacquette / Jacquette Consulting, Inc.
We recently worked with Chuck Swope on the purchase of a building for our business. Chuck was helpful each step of the way, from finding a building, to assisting with financing, negotiating with the sellers, preparation for settlement, and recommendations for contractors for the build-out.
– Greg Selke / ONExia Inc.
In this day and age where "service" and "professionalism" is lacking, it was refreshing to work with Nicky. She was very approachable and detailed orinented. I would highly reccomend Nicky for all your real estate needs.
– Tony Dougherty / Matrix Productions, Inc
Chuck came recommended by Carol Hanson at Barclay Friends. He was always responsive to my calls and the calls of my lawyer. He seemed to work well with the buyers' agent and my lawyer. He brought us a good, solid buyer among several candidates, and everything worked out as one would hope. Thanks, Chuck. We looked at three candidate agents, and Chuck was clearly the right choice.
Nicole, in conjunction with Larry Wygant, were a huge help through the negotiation process with the building owner. She addressed all of our needs, paid particular attention to detail and was always available. Overall it was a night-and-day comparison from the previous company & agent that I was working with the previous 3 months prior to contacting Swopes Lee.
– Tony Kennedy / RoofOptions
Chuck's knowledge of the area, professionalism and contacts helped make our dream of owning our own space a reality. Chuck provided advice and assistance during every step of our purchase process. In addition to giving sound business advice, he also was able to give me advice as friend would to help make decisions. I highly recommend Chuck for any commercial needs.
– John Serock / John Serock Catering
Chuck is FANTASTIC! Responsive, knowledgable, thorough and personal!
I'm not sure we would have reached a successful end to our search for property for our ballet studio without Chuck's help. He was patient, kind and persistent in trying to find flex space that would meet our needs. He was also diligent in protecting our interests during the lease negotiations. We would certainly recommend Chuck to anyone searching for real estate in Chester County.
– Tracy Hoffmann / Highspire Ballet
Commercial Real Estate Experts
Our Team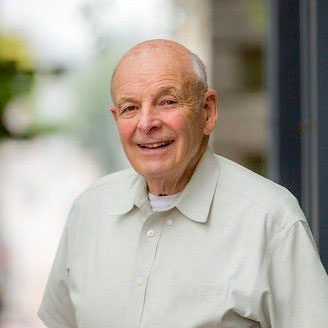 James S. Lees, Jr
President

Michael Martin
Senior Sales Associate
Purchase. Sell. Lease. Invest.
Let's Talk